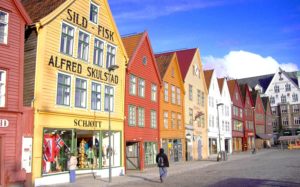 Why should you go travelling by yourself when you can get someone to tag along? Well, most solo travellers also seek companionship this is why they travel solo. They want to look for people who can also see the world as they see it.
However, the thrill of escaping the real world and doing it on your own gives you a different feeling of uncertainty while knowing that you can do it and accomplish such task. The trill of solo travelling will also allow you to meet other people which mostly be the locals and make friends with them which makes for a very good adventure.
Here are some countries that you should not miss:
Germany
Do you want to go to clubs at night? Or do you love beer? Germany is the perfect destination for solo travellers especially during the summer as they can also meet their fellow backpackers. During the summer, Berlin becomes a big beer garden mixed with travellers and locals enjoying their love for the cold stuff. Aside from the beer and nightclubs, the country is also famous for its street art, festivals and post.
France
Visit the culture, style and fashion when you go to France. Paris is the city for the hopeless romantic, art enthusiasts and aspiring poets. Year after year a growing number of solo travellers are visiting the country to experience falling in love with Paris, the beaches in the South of France and the great French countryside.
The Netherlands
The Netherlands has one of the friendliest people in the world and will for sure welcome you as you travel their country by yourself. This country is the home of the most beautiful tulip fields you will find in the world, the winding canals, and legalized marijuana.